"En organisation är byggd av berättelser och myter. Berättelser som formar och formaliserar organisationen både internt och externt mot omgivningen."
~Meyer, J. W. & Rowan, B.
Ta vara på teamets erfarenheter och idéer
Då vi producerar och levererar kontinuerligt i ett högt tempo utvecklas ständigt nya tankar och idéer. Hur tar vi hand om dessa idéer, erfarenheter och upplevelser? Hur gör vi oss synliga inför varandra och på marknadens scen? Hur bibehåller vi teamets vilja att fortsätta vara kreativa och leverera egna erfarenheter och visioner?
Workshopen "Trimma ditt budskap" sätter ljus på…
Hur vi tar hand om organisationens idéer, erfarenheter och upplevelser.
Hur vi med återkoppling och utvärdering gör oss synliga inför varandra och på marknadens scen.
Hur vi bibehåller teamets vilja att fortsätta vara kreativa och leverera egna erfarenheter och visioner.
Workshopen består av tre steg:

Steg 1: Att finna … du kommer att söka efter berättelser i din egen erfarenhetsbank kopplat till företags värdegrunder och visioner.
Steg 2: Att gestalta … du kommer träna på berättarkonst och att dela dina berättelser muntligt
Steg 3: Att Kommunicera … från ett urval av berättelser kommer ni att skapa någon form av media produktion såsom; podd eller film/videoproduktion.
När vi arbetar med "berättande" i organisationer, både internt och externt så är just målet att utifrån äkthet, aktualitet och personliga erfarenheter skapa samhörighet och legitimitet mot omvärlden. Det är också viktigt att kommunicera intern och externt vad  företaget står i samhällsdebatten och hur vi kopplar det till organisationens relevanta innehåll och produktion.
Målgruppen är ledare och team som vill skapa stark samhörighet och en stark samstämmig kommunikation utåt mot kund som utgår från organisationens historiska kärnvärden och erfarenheter.
Workshopledare för kursen är Urban Eriksson. Se nedan.
Vill du ha mer information om workshopen går det bra att ta kontakt med oss här …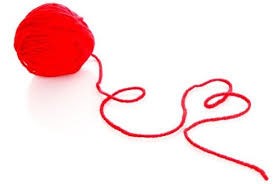 Den röda tråden …
Målet är att organisationen inifrån och ut stärker samma bild av vad VD och organisationen vill förmedla. En del organisationer försöker påföra värderingar på sina medarbetare utifrån utan att undersöka VAD som redan lever i organisationen – de har helt enkelt inte hittat den röda tråden. Varje företag har i grunden en röd tråd men denna kan inta olika skepnader, färger och gestalta sig på flera olika sätt. Att finna den röda tråden handlar om att våga börja gräva där man står, dela erfarenheter och ringa in den gemensamma berättelsen. Denna är grundbulten som stärker gemenskap och varumärke mot kund.
En organisation är byggd av berättelser och myter …
Nyinstitutionell teori, uppstod på 70-talet som en ny teori om hur organisationer skapas, formas och utvecklas. Man ansåg att organisationer formades och utvecklades utifrån institutionaliserade myter – med andra ord från berättelser inom företaget – istället för vad man tidigare trott, från rationella formella strukturer, regelverk och kontroller. Man ansåg att tidigare teorier inte förklarade hur en organisation uppstod, varför de agerade som de gjorde och framför allt hur de överlevde. Tidigare teorier ansågs vara begränsande. De förklarade inte varför olika organisationer i olika länder och områden uppträdde liknande sätt inom samma typer av organisationer. Undersökningar visade också att anställda inte följde givna regelverk och att det långt ifrån alltid utförde regelverkets kontroller. Ändå överlevde vissa. Varför?
Meyer och Rowan (2009) två banbrytande sociologer inom nyinstitutionsteori sökte därför alternativa förklaringar på vad det är som skapar och utvecklar en organisation. Deras teorier grundar sig istället på hur organisationer skapar sig myter om t.ex. olika funktioner och roller. Det är enligt dem dessa myter som beskriver och utvecklar organisationen som riktig/lämplig, rationell och modern i omvärldens ögon. De är dessa myter som utvecklar de formella strukturerna så att de blir lika till formen med andra liknande organisationer – eftersom de strävar efter samma myt för att bli legitimera sig mot omvärldens krav och förväntningar med en strävan att vara framgångsrika och överleva. Utifrån detta nyinstitutionella perspektiv så är det viktigt att organisationerna har samma form av språk och berättelser speciellt mot omvärlden. Berättelser och myter som beskrivs av de olika professionerna i ett företag, såväl som receptionist, tekniker, säljare, verksamhetschef osv. förklarar organisationens aktiviteter och gör dem trovärdiga för anställda, potentiellt sökande, chefer, organisationens styrelse, myndigheter och övrig omgivning.
Enligt Meyer och Rowan strävar organisationer inte bara efter att vara effektiva utan att också vara legitima både internt av sina egna medlemmar och av omgivningen för att överleva. I deras forskning kommer de fram till att det är centralt i all organisering att på olika sätt anpassa sig till omvärldens myter och skaffa sig legitimitet.  Förtroendets logik visar att så länge som de interna medlemmarna själva, externa uppdragsgivare och omvärlden tror att de fungerar så kommer de att överleva.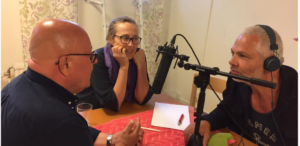 Urban Eriksson är bild- och medieproducent, regissör och kommunikatör med lång arbetserfarenhet inom TV produktion och media. I InterACT Group arbetar Urban med digital företagskommunikation och produktion både internt i företag och externt ut mot kund. Han jobbar också med mediaträning och digital ledarskapskommunikation.
Han startade sin Tv karriär för över 30 år sedan, samtidigt som vi fick reklam-tv i Sverige. Då Strix Television 1988 grundades var han en del av ett litet team som satte en ny riktlinje för hur Television skulle produceras och distribueras i Skandinavien. Urban lärde sig tidigt att ha en kulturellt blandad grupp för att hitta udda innehåll samtidigt som det var viktigt att vara delaktig i samhällsdebatten. Läs mer om Urban här …
Källhänvisningar:
Eriksson-Zetterquist, U. (2009). Institutionell teori – idéer moden och förändring. Liber AB.
Meyer, J. W. & Rowan, B. (1977). Institutionalized Organizations: Formal Structure as Myth and Control. American Journal of Sociology. 83/2: s. 340-363.